Your 50 Things List: Make 2018 Your Year of WOWs! (WINspired Breakfast)
Name:
Your 50 Things List: Make 2018 Your Year of WOWs! (WINspired Breakfast)
Time:
9:00 AM

-

10:30 AM CST
Event Description:
What are your top 50 (yes, 50!) things you want to experience in 2018?
We identified our "wows" at WIN's Then, Now, WOW event in November. Now we're going to talk about how to achieve them - 50 of them! - in 2018.
50 things may seem like a lot, but thinking so large can help you break through limited thinking and negative self-talk, and get you into a fun and playful mindset where you think about what you reeeeeally want your work to look and feel like. Why not?! You may find that, once the intention is set, things begin to happen and you'll be crossing things off your list sooner than you thought!

Networking expert and director of WIN, Teresa Thomas will share her own experience creating her "50 Fun Things" list that she created at the start of her 50th year. To her pleasant surprise, she began more fully living life, having her dreams come true more quickly than she expected, and it opened her mind to receiving many more positive lessons along the way. At this uplifting, interactive breakfast, Teresa will share examples from her 50 Fun Things list, and then you'll be guided through the steps to begin creating your own 50 Fun Things List for meaningful connections and experiences in 2018.
What can you expect from this month's WINspired Breakfast?
Meaningful networking with a smaller group of business women

Lively, in-depth discussion where you can share your own experiences and learn new ways to transform your work to make it more meaningful, exciting, and fun

A chance to create your own 50 Fun Things list to amp up your quality of life and start fully loving the work you do
WIN's unique breakfast events feature an intimate format with a boutique feel.
Taking place every month at the Downtowner Woodfire Grill, its special ambiance, service, food, and inspiring setting works wonderfully for conversation.
We recommend that you register SOON to reserve your spot.
Space is limited in our private fireplace room and we expect to sell out.
This spot could be yours for a future event!
Contact marketing@mnwin.org or 612-990-7815 today!
Facilitated By Teresa Thomas, WIN Director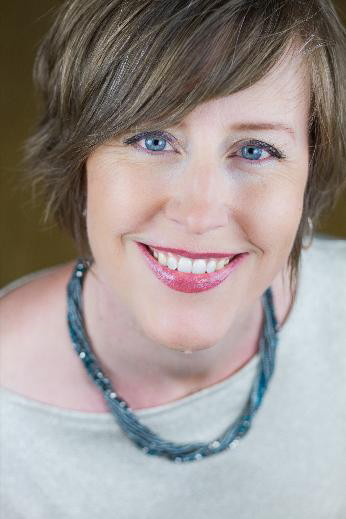 Teresa Thomas, networking expert, is author of Win/Win Networking: Your Guidebook for Confident and Effective Connections. Her interactive style serves as a catalyst for you to gain clarity, confidence and better results in your networking. As a professional connector for over 20 years, Teresa has facilitated hundreds of networking events, presented for countless groups and helped thousands to connect, learn and re-energize to grow professionally as well as growing business through networking. Living up to her reputation as the The Win/Win Networker, Teresa creates energizing connections as a dynamic and engaging speaker, through facilitating networking events, workshops and individualized consultation. She has been the director of MN Women in Networking (WIN) for the past 11 years, during which time she has uplifted the careers of over 2500 women by providing educational, interactive and fun networking events. Teresa is CEO of WINstitute, which offers fun, dynamic workshops that inspire your networking strategies and revitalize your career. Visit teresa-thomas.com to receive her free gift, Easy Tips for Entering a Conversation. Teresa is based in Minneapolis. She looks forward to connecting with you! 612-990-7815, contact@teresa-thomas.com.
Stay posted on other WIN events, classes, news and articles to help you with your business and career; sign up for the free WIN Connect e-newsletter.
Standard Cancellation Policy: WIN events count on advance registration therefore refunds are not routinely available. Please be sure that you are able to attend when you register. If you provide at least a 7 day notice that you cannot attend, you will be credited the full amount of your paid registration toward a future event. If you provide less than a week's notice, you may send a substitute in your place. We encourage you to personally attend the events as MN Women In Networking is based on building strong relationships among those within the group.