Win Win Networking Success Strategies (small group workshop)
Name:
Win Win Networking Success Strategies (small group workshop)
Time:
9:15 AM

-

11:30 AM CST
Event Description:
Register now to reserve your spot! This small group session usually fills.

Does it seem like you are throwing darts blindfolded when it comes to selecting networking opportunities that are the best fit for you?
Have you ever gotten tongue-tied when someone asks, "What do you do?"
Could you use some tips and practice-time in a supportive small group setting?
If you are ready to be more effective in your networking, read on...
This workshop enables small business owners and business professionals to move from watching on the sidelines to intentional networking - engaging in meaningful relationships that result in more opportunities and increase in your bottom line. Isn't that everyone's business goal?

In our "Networking Success Strategies workshop, you'll receive:
Clarity. Gain a better understanding of what you seek from your networking, and how to find the best opportunities to accomplish your networking goals.

Step-by-step guidance from how to prepare to network all the way through follow up.

Quick confidence strategies to help you make a great first impression.


Support. You are not "in it alone" -- networking success can be learned.


Time to practice and begin implementing your new skills.

We will use the Win/Win Networking guidebook with its tips, checklists and templates which we will use as our curriculum.
Hear what past participants have said about the Win/Win Networking Strategies workshop:
"This workshop provides valuable insights and real information you can put to use. I'll recommend it to others. Teresa

knows

networking!"
Ruth Bachman, nationally recognized speaker, author and founder of The Hourglass Project
"I appreciated the focus on having networking goals while still being authentic. I liked the intimate setting, the various perspectives and backgrounds of the other participants and hearing all the various reasons people network. I look forward to more WIN workshops!"
Lisa Thomson, Marketing and Sales Professional
"It was a relief to hear that I am not the only one struggling with networking! The workshop is great and I wouldn't change a thing about it."
Bambi Johnson, Art Therapist
"Networking has always felt uncomfortable because I'm very shy. I really enjoyed this workshop and learned so much. Being in a small group environment and having time to practice really helped me. I'm carrying that feeling and what I learned to the bigger networking sessions. I felt really great after the workshop, made great connections and immediately set up two networking meetings afterward. Thank you!"
Anh Nguyen, BIS Corporation
"The Networking Success Strategies workshop was excellent. I appreciated the small group and narrowing in on best networking practices. Being newly unemployed, this workshop was especially helpful in refining my approach to networking and focusing on the type of position I really want and the skills I wish to apply. Being able to practice with other professionals helped me get clear in my message and boost my confidence."
Market Director in job transition
Workshop Facilitator: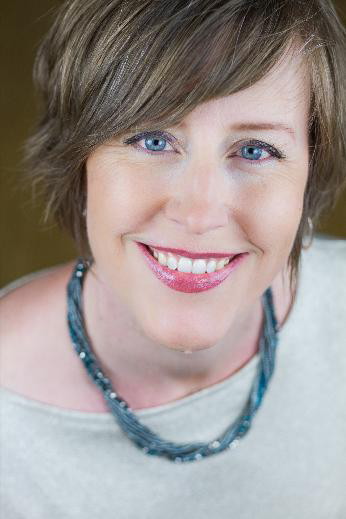 Teresa Thomas
shares her passion for creating energizing connections through networking events, workshops, consulting and speaking
.
In 2007, Teresa took on the leadership of

MN Women In Networking

(WIN) to provide welcoming networking and professional development events for women in business to lift each other up for success.
While Teresa has been a professional connector for over 20 years,
she has also struggled with shyness. She knows first-hand that networking is a skill that can be learned and developed. She shares her tried and true insights for others to effectively network with confidence.
Many of these tips are included in her book, "

Win/Win Networking

" available on Amazon (and included in your registration).
Teresa believes networking is really about seeing the interconnectedness between all of us. It is about listening and noticing the ways we can lift each other up.
Stay posted on other WIN events, classes, news and articles to help you with your business and career; sign up for the free WIN Connect e-newsletter.

Standard Cancellation Policy: WIN events count on advance registration therefore refunds are not routinely available. Please be sure that you are able to attend when you register. If you provide at least a 48-hour notice that you cannot attend, you will be credited the full amount of your paid registration toward a future event. If you provide less than a 48-hour notice, you may send a substitute in your place.

Substitution Policy: WIN events count on having each registrant present. If you register and find that you cannot attend, you may send a substitute in your place. For members, this is an added benefit since you may wish to send someone from your staff, a colleague or client in your place. We reserve the right to change this policy. We encourage you to personally attend the events as MN Women In Networking is based on building strong relationships among those within the group.