Supercharged Speed Networking
Name:
Supercharged Speed Networking
Time:
8:00 AM

-

10:00 AM CST
Event Description:

Supercharged Speed Networking
Are you ready to make LOTS of great connections, fast?
Please join us for a special event for women in business!

Speed networking is a fast-paced, low-pressure way to make LOTS of new connections in the same time it takes for just one business meeting!
Speed networking is an accelerated and powerful way to create connections with other professional women.

This facilitated format is high-speed but low-pressure -- you'll make more contacts and introduce yourself to more women than a traditional networking setting, and have fun doing it!
Never participated in Speed Networking before? Don't worry - everything will be explained before we get started.

Whether you're a networking pro or this is your first time, Speed Networking is a fantastic way to get comfortable with your professional introduction in a fun and non-intimidating way. Be sure to bring your business cards!
You will enjoy:
N

etworking with other local women in business!

​
An introduction and instructions from facilitator, Teresa Thomas, who will explain how to put the pedal to the metal in order to make the most of your Speed Networking experience
Insider knowledge about all of the free resources available for businesses in the Microsoft Store

​​​​

​
You're invited to stay afterward to learn about technology and security
Light breakfast refreshments
In this fun, fast-paced speed networking event, you'll be introduced to lots of potential connections, allowing you grow your network quickly. You'll walk away energized and more confident about your networking and making introductions. WIN's speed-networking format provides a welcoming environment and the perfect opportunity to practice introducing yourself to a wide cross section of women in business.

Click here to check out photos from a previous Speed Networking event with the Microsoft Store at Mall of America.
***To help you really rev up your connections check out Teresa's
Ultimate Guide to Speed Networking
.***
Facilitated by
:
Teresa Thomas, Director of WIN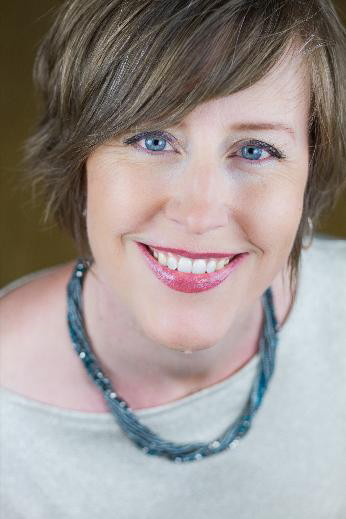 As the director of

MN Women In Networking (WIN),

Teresa Thomas shares her passion for connecting people and possibilities through networking events, facilitated workshops, speaking and her book, Win/Win Networking: Your Guidebook for Confident and Effective Connections (available on Amazon).

Teresa has been a professional "Connector" for small businesses and in higher education for over 20 years. In 2007, Teresa took on the leadership of WIN to provide welcoming, educational networking events for authentic, motivated women in business to lift each other up for success. While she loves that her profession is to network, she is shy at heart. She enjoys sharing the tools she personally uses to effectively network with confidence. Teresa's work as a connector fully embraces her strengths, values and motivations to make valuable, meaningful connections.
Space is limited. Sign up today!
Stay posted on other WIN events, classes, news and articles to help you with your business and career; sign up for the free WIN Connect e-newsletter.
Standard Cancellation Policy: WIN events count on advance registration therefore refunds are not routinely available. Please be sure that you are able to attend when you register. If you provide at least a 7 day notice that you cannot attend, you will be credited the full amount of your paid registration toward a future event. If you provide less than a week's notice, you may send a substitute in your place. We encourage you to personally attend the events as MN Women In Networking is based on building strong relationships among those within the group.